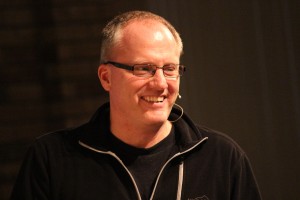 After an engaging 12 year career in domestic and international banking that included account management as well as product development and marketing, I entered into a full time pastoral role in 2004 in London, Ontario at North Park Community Church. North Park has a regional impact with weekend attendance of 2,000+ and a pastoral staff of 12. My most recent role involved helping North Park engage with the City of London through partnering with various non-profit organizations, both faith-based and non faith-based. To further support this, we launched an 8-month service-learning opportunity where people receive formal training in a specific area of need and are provided hands-on opportunities to serve to enhance the learning.
In 2013 I was tasked with the development of an overall adult discipleship plan. This has led to many interesting conversations and is drawing on my past work, reading and educational experiences.
In addition to all of these responsibilities, I have always maintained a passion for life-on-life discipleship. I am forever grateful for the foundation I received while at the University of Guelph from my mentor Luch Del Monte. I believe that there is no better format for helping others to become disciples of Jesus than a few people meeting together on a regular basis, looking at scripture, praying for each other and serving together. This website is dedicated to that.
My varied educational experience has included a B.Sc (Agr) and a Masters in Business, both from the University of Guelph. From Tyndale Seminary in Toronto I have completed a Master in Theological Studies as well as a Doctor of Ministry.
I have been married to Janice since April 1990 and we have enjoyed the experience of raising two children. Our son Taylor married Stephanie in June 2013. He is currently at Western University studying Engineering although a major concussion in September 2013 forced him to withdraw from school for a year; his wife is study at Fanshawe College. Our daughter Madison is studying at King's College, and affiliate college of Western University.